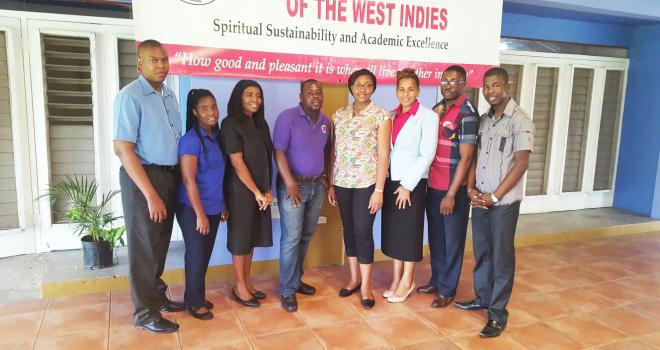 Citizens' College is an evening institution which provides instruction for students preparing for the CSEC examinations as well as a remedial component for individuals who require to build on their literacy and numeracy skills. This outreach arm of the United Theological College of the West Indies Students' Association, falls under the portfolio of the office of the 1st Vice-President. It has been in existence for more than twenty (20) years and seeks to serve persons within the communities of Papine and Mona as well as their environs. Classes are held Mondays to Fridays between the hours of 5:00pm and 8:00pm. Citizens' College is fully staffed by student volunteers from the United Theological College of the West Indies (UTCWI) as well as students who reside on the UTCWI's campus but attend other tertiary institutions in the community. Presently we offer classes in the following subject areas:
Mathematics
English A
Caribbean History
Social Studies
Principle of Business
Human and Social Biology
Our registration fee is five hundred dollars ($500.00) and six hundred dollars ($600.00) for the first subject, five hundred dollars for all additional subjects. This is paid per semester.